Beauty Revealed
Written on September 6, 2010
in Uncategorized
6 Comments
Do you remember this beauty? Well I finally summoned up the courage (read: stupidity) to venture outside into Satan's Basement (only 108 degrees today) to give her the make-over she so deserves. The things we do for the stuff we love…..
Heirloom White spray paint. Miracle in a can, it is. A nice thorough sanding, a coat of primer and two coats of paint….. and she's ready for her close up.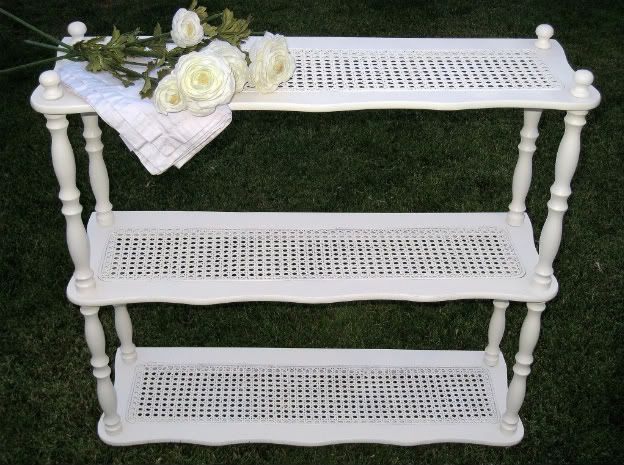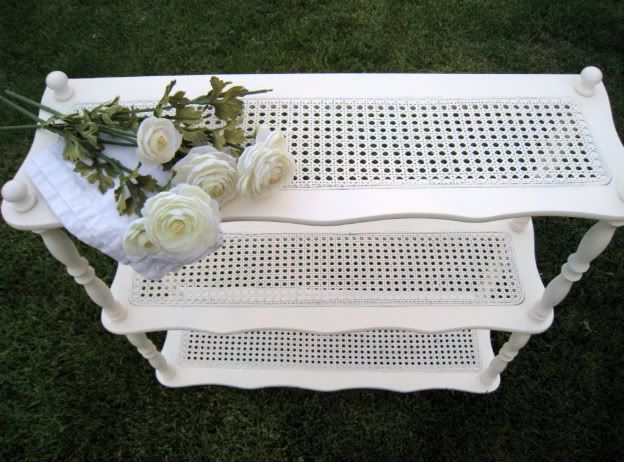 I can't help but think she's almost too pretty. Is that even possible? I kinda want to take some sandpaper to her and roughen her up a bit. I think it might actually bring out her beautiful curves and her dainty details even more. Do I dare? What do you think?


I am linking this post to My Romantic Home show and tell Friday and